Dry sieve is used to recycle liquid drilling fluid shale shaker in the well site, dry vibrating screen or dry sieve is a kind of linear vibrating screen, in the process of drilling waste management is mainly used for recycling the main vibrating screen and hydrocyclone discharge of drilling cuttings adsorption in liquid phase, the recycling of liquid phase method is especially suitable for oil-based mud, can effectively reduce the waste mud.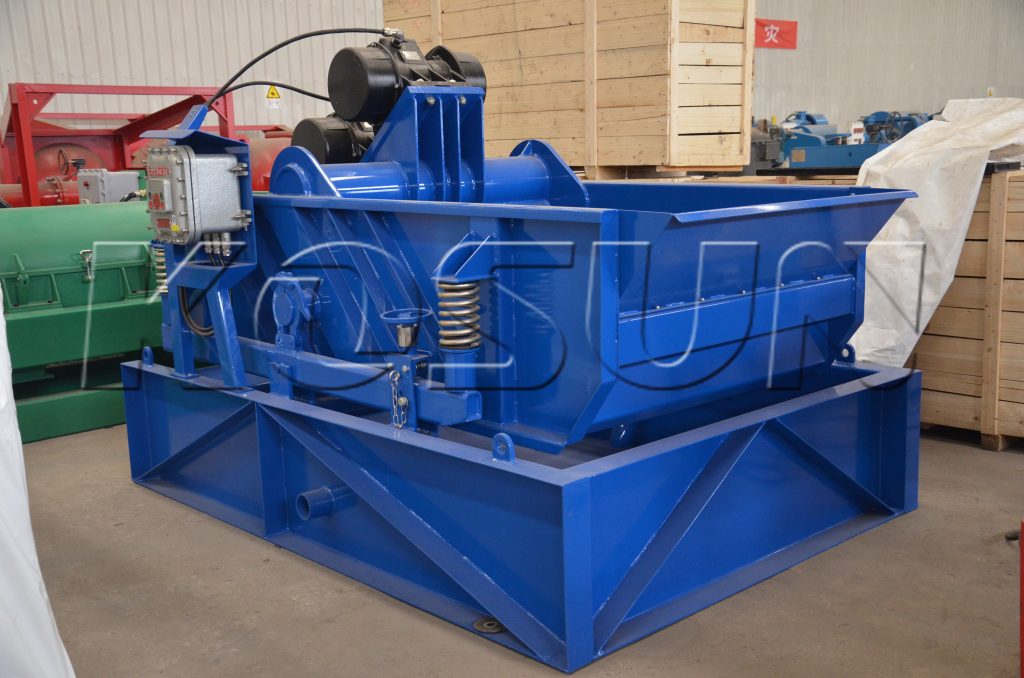 Compared with the mainstream drilling fluid vibrating screen, the dry sieve mesh used in the drilling fluid drying screen will be larger. As the cuttings treated by the drying screen are relatively dry, high-frequency vibration motor is generally used as the power source for drying. This allows the recovery of drilling fluid through the screen slowly, coupled with strong vibration force, can maximize the recovery of drilling cuttings in the liquid phase.
Functions of dry sieve treatment system:
1. Reduce the liquid content in cuttings and recover valuable drilling fluid, thus reducing the cost of drilling fluid;
2. Reduce the total discharge of mud cuttings, thus reducing the waste slurry to be treated, so as to meet the requirements of environmental protection.
Application fields of dry sieve treatment system:
1. Dry cuttings for drilling mud of various types, such as oil-base mud, water-base mud and composite base mud;
2. River dredging;
3. Environmental protection solid-liquid separation
4. Piling work;
5. Shield engineering.
Kosun- China Solids Control Leader&Drilling Waste Management Expert
Tel.: 029-89565356
Email: sales2@adkosun.com
Contact person: Jinbo Zheng
Contact person: Jinbo Zheng