Considering the big mud content and difficult environmental management in the proccess of river dredging, KOSUN is aimed to design and research a integration Dredge Dewatering Solution in order to save a lot of cost for customer. At present, KOSUN can design and configurate different model Dredge Dewatering System to meet requirements of different customers according to the working condition of river silt the customer provided.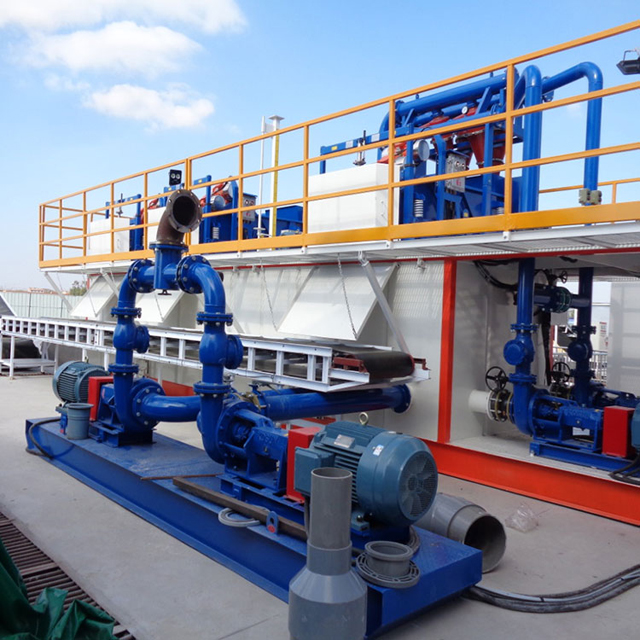 KOSUN Dredge Dewatering System are applied to Lake dredging, river dredging, pond reservoir dredging engineering, municipal pipelines dredging sludge, clear water stations desilting, river dredging engineering, enterprise slag settling pond engineering, drainage sewage dredging engineering such as dredging project.
KOSUN Dredge Dewatering System is mainly consist of shale shaker, desander, desilter and decanter centrifuge. In the actual selection process, the 3-6 stage separation system can be selected based on different situations. Dredge Dewatering System can make the water content of the slurry under 80% and can decrease the slurry volume. That can be transported by the common slag car to save more transportation cost.
Know more about KOSUN Dredge Dewatering System, please email sales@adkosun.com.
Tag:River Dredge Dewatering System, River Dredging Dewartering Equipment, Dredge Dewatering System.
Kosun-River Dredge Dewatering System Expert
Email: sales2@adkosun.com
Wechat:+86 18792396268
Contact person: Lily Wang
Online consulting:
http://www.kosun.com
http://www.kosuneco.com