Vertical Dryer
Vertical dryer can als be considered a vertical centrifuge. The discharged cutting material is transferred from the top opening to the vertical cutting dryer by the centrifugal force generated by the rotation of the screen module by the screw conveyor.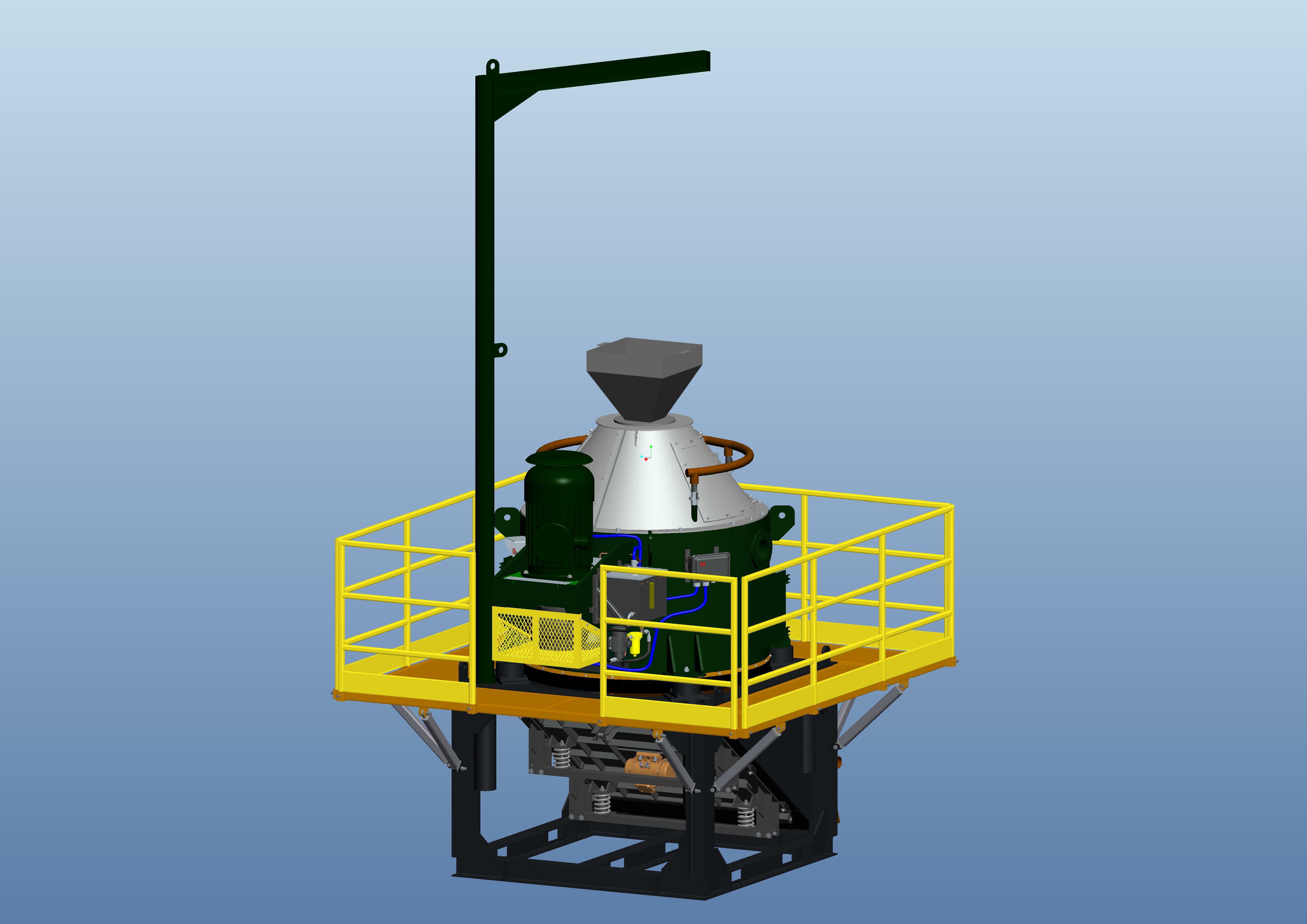 The Koson Cutting Dryer consistently produces as little as 1% of the oil remaining in the weight of the cut. Centrifuges are used for separation, such as to enrich nuclear fuel for fissile isotopes.
Features:
a. Adopting Italy integrated analysis technology to meet the domestic and foreign customers on the drilling site processing requirements
b. Capacity of up to 50 tons.
c. Separate and dry different types of drilling waste, such as water-based mud, oil-based mud, compound mud.
d. The use of independent oil lubrication and cooling systems to extend equipment life.
f. Flexible discharge port, you can use different models, such as screw, belt and so on.
g. Water-based mud and composite mud: water content of 8-10%, oil-based mud: water content ≤ 6%, OOC ≤ 3%.
Program
More stringent chip discharge regulations force operators and drilling contractors to reduce drilling waste and recycle quality products for reuse.
Methods
Cutting dryer with the most advanced design, can handle a different number of cutting and fluid, usually up to 60 tons per hour. The dry solids discharged from the dryer typically contain an oil content of & lt; 5% by wet weight.
Low costs
Cuttings dryer increase the overall cost-effectiveness, resulting in a reduced amount of extremely dry chips for disposal and recovery of valuable fluids for reuse. It is effective for water, oil and synthetic drilling fluids.
Vertical cuttings dryer for sale with low price, high-quality vertical dryer is welcomed by customers. As top  of in China's solids control, We will continue to provide high quality produts and best services.
Please welcome to contact Kosun company to get more detail information. We are wating for your cooperation.