VERTI-G Cuttings Dryer
VERTI-G cuttings dryer are also called as centrifuge, are efficient solid-liquid separation equipments, from the feed device, washing equipment,filter silo,separation system, transmission,  and electronic control devices.
VERTI-G cuttings dryer are the core equipment for drilling waste management unit, which are the necessary part for drilling environment protection projects.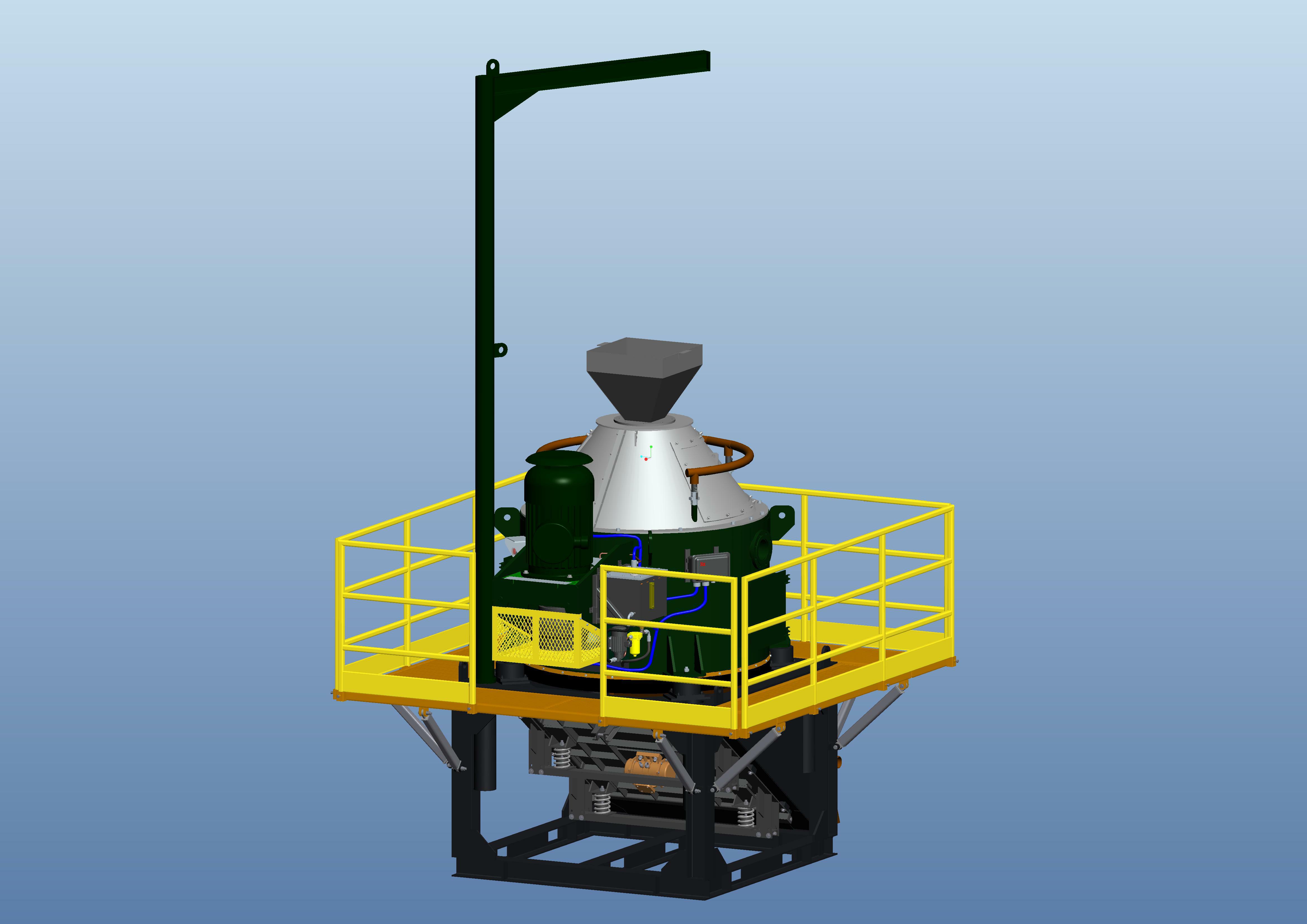 There are two different types of Kosun vertical cutting dryer , the VC-800 cutting dryer and the VC-1000 vertical cutting dryer, all using high-speed vertical centrifuges for maximum liquid / solid separation in large quantities; it is used with Solvedrilling The dryer is the same. With new design and high quality assurance, the WestPetro cutting dryer offers key advantages for operators to meet the stringent environmental conditions of cutting and oil drilling.
The VERTI-G cutting dryer has the most advanced design and can handle a different amount of cutting and fluid, usually up to 60 tons per hour. The dried solids discharged from the dryer are usually wetted by ≤ 5% of the oil content.
By recycling mud in cuttings, vertical dryer can decrease drilling costs and lessen environmental pollution. Processing capacity of 40-60T / h, after treatment of cuttings oil content (OOC) can be reduced to 5% (w / w) the following, Meet for international emission standards and environmental requirements. Vertical centrifuges can also be used for drilling waste management on land and offshore drilling waste.
We manufacture Vertical Cutting Dryer Equipment and Drilling Waste Management Equipment for more than 20 years experience with API, IADC, ISO and CE certificated.
Kosun will integrate global resources, embark on the Chinese market, provide a full range of one-stop oil drilling fluid solid control products and waste treatment products, solutions and a high sense of responsibility and sustainable innovation services, employees, customers and shareholders, and Customer satisfaction for the KOSUN people's eternal pursuit.
In 2017, KOSUN will continue to make a stage pose with a series of typical products we are expecting your visit!