In the process of oil drilling drilling fluid from internal carotid out through shale shaker, then in other solids control equipment, in the solid phase removal equipment of shale shaker is itself a filterability spate separation equipment, in the mud of a complete set of cleaning system, it has the first, the characteristics of fast drilling fluid solid phase separation, at the same time is also a kind of economic, efficient spate separation equipment.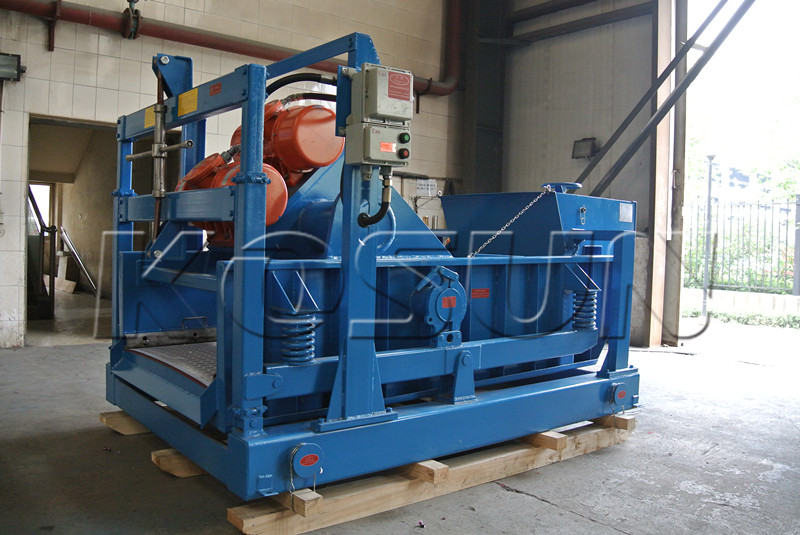 There are three types of mud shaker motion: circular, elliptical and linear motion, the oscillator in the center of gravity, will produce circular motion; When the oscillator is above the center of gravity of the system, elliptic motion is generated. However, for elliptic motion, the screen surface must have a slope in order to utilize the conveying cuttings, but the screen capacity will be reduced. The linear motion is to put the oscillator in front of the center of gravity of the system, making the screen frame produce linear motion, thus clearing the solid phase. The vibrating screen moves in a straight line with its fixed cuttings transfer speed. The screen surface can be flat or slightly tilted.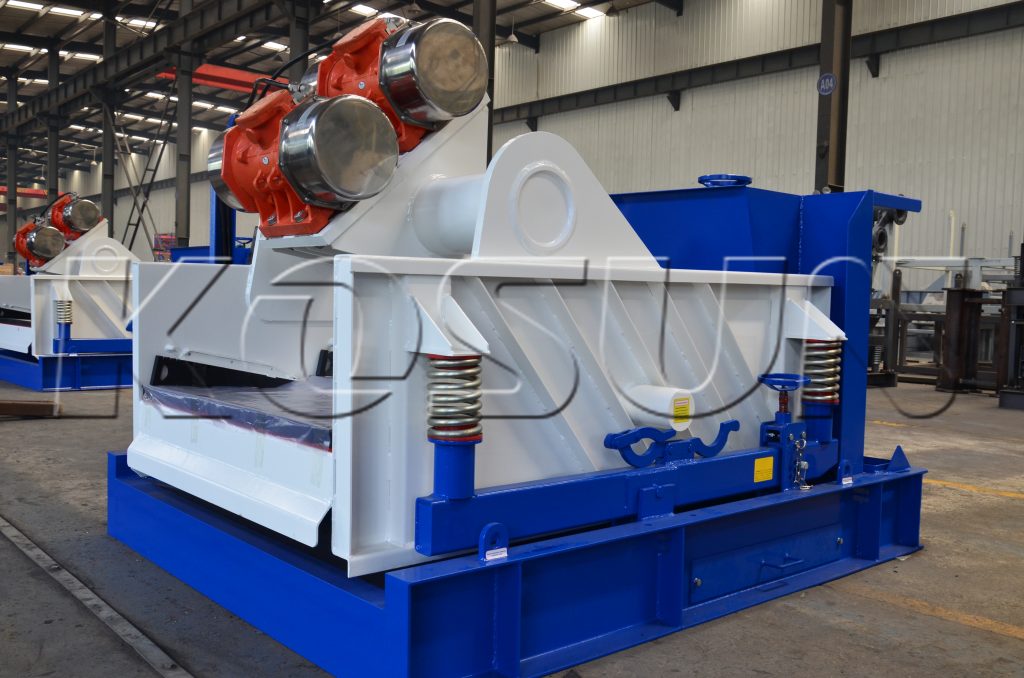 The ES series elliptic vibrating screen of KOSUN adopts the long tube vibrating motor as the power source, the performance is superior, the structure is reasonable, the operation is stable, the life is long, the maintenance cost is low. Under the same conditions, compared with other types of shaker, drilling mud processing capacity and sand transport and discharge capacity can be greatly improved, and can effectively overcome the "screening", "screening paste" phenomenon.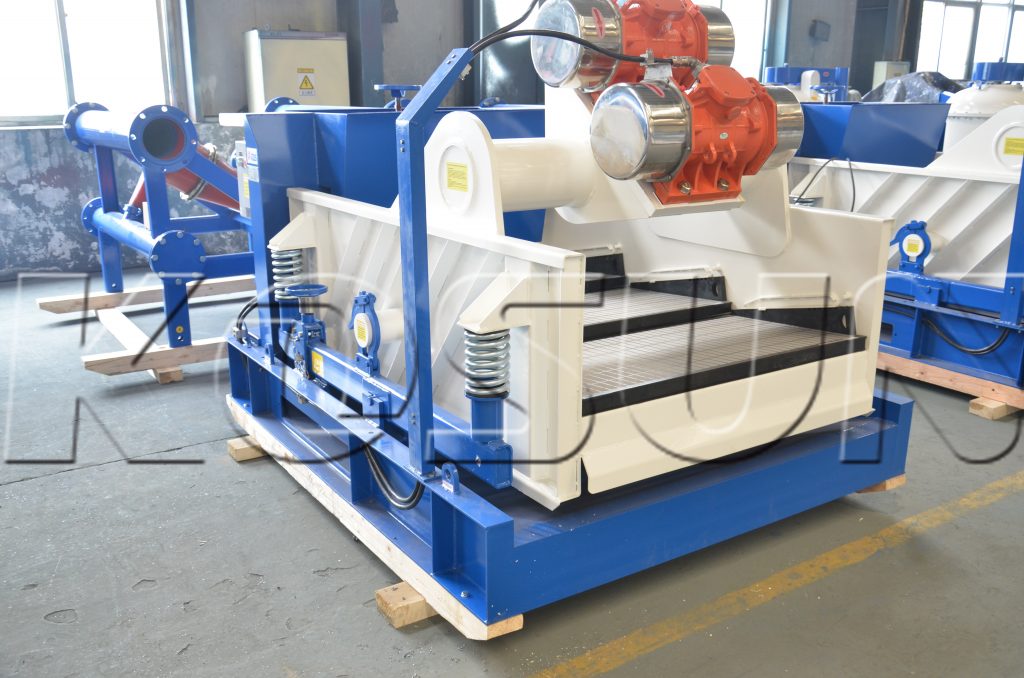 KOSUN LS series linear vibrating screen using the vibration motor excitation to cheer for the vibration source, make the material being thrown up on screen, at the same time, forward a straight line with low consumption, high output, simple structure, easy maintenance, fully closed structure, no dust overflow, and the advantages of automatic discharge, more suitable for assembly line, at the same time family newsletter QZS linear vibrating screen can also be adjusted through the AWD regulating series of solid separation effect.Linear vibrating screen has obvious advantages in the treatment of large displacement drilling fluid. In this condition, the strong excitation force output by the linear vibrating screen can quickly remove a large number of solid phases through efficient linear vibration trajectory, which can effectively remove large particles in the drilling fluid.