HI-G Cuttings Dryer
HI-G Cuttings Dryer is a vertical type centrifuge that is undoubtedly one of the most effective drilling waste management equipment for oil- or synthetic- based drilling operations.
HI-G Cuttings Dryer can effectively clean the drilled cuttings, recover the maximal drilling fluids and reduce the volumes of drilling waste that has to be transported from well site for disposal.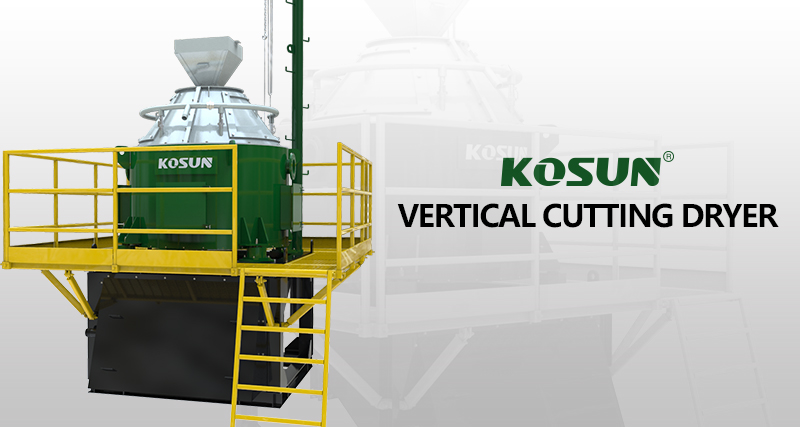 HI-G Cuttings Dryer makes use of a unique force to dry solids from oil and other base fluids. The steel vessel catches the wet solids due to its stainless nature. The dry wastes are removed by the angles attached to the machine that rotate slightly slower than the bowl whereas liquid is thrown out through the bowl openings.
The main motor and oil pump motor are interlinked with each other, which aids in avoiding the start of the main motor prior to starting the pump motor.
The major components of the Verti-G cuttings Dryer;
1- Basket Screen
2- Air Knife System
3- Screw Conveyor
4- Fresh Water Flushing System
5- High Chrome Anti- Abrasive Flights
6- Positive Pressurized electric control cabinet with PLC + VFD operation.
Kosun cutting dryer can feed at 30 to 50 ton one hour with 420 G' operating at 900-RPM rotation.
Verti-G cutting dryer makes use of gravity feed, pneumatic transfer via clean cut collection and transportation system, vacuum transfer, and screw conveyors.
The Vertical cuttings dryer is highly adaptable considering the cost and expenses incurred during its installation and maintenance charges. It has a better plan than expensive drilling methods and makes use of the waste products such as mud.
They are comparatively cheaper machines as it produces a very less amount of waste and unused solids and produces finer solids in oil and synthetic base drilling fluids, which can be very profitable for small business groups and organizations. It is the cheapest and most effective method to employ.