Shear pump is one of the necessary pumps for drilling fluid treatment. Used in solid – liquid separation system to improve drilling fluid performance.
1. The overall structure is compact and elegant;
2. Special impeller and shear plate are adopted, with shear efficiency greater than 95%;
3. The impeller and shear pump are made of stainless steel, and the flow parts are made of high wear resistant cast iron;
4. The use of mechanical seal mainly, pan root seal as a supplement of the combination of compound seal, mechanical seal using hard alloy, its service life is 6 times the ordinary mechanical seal.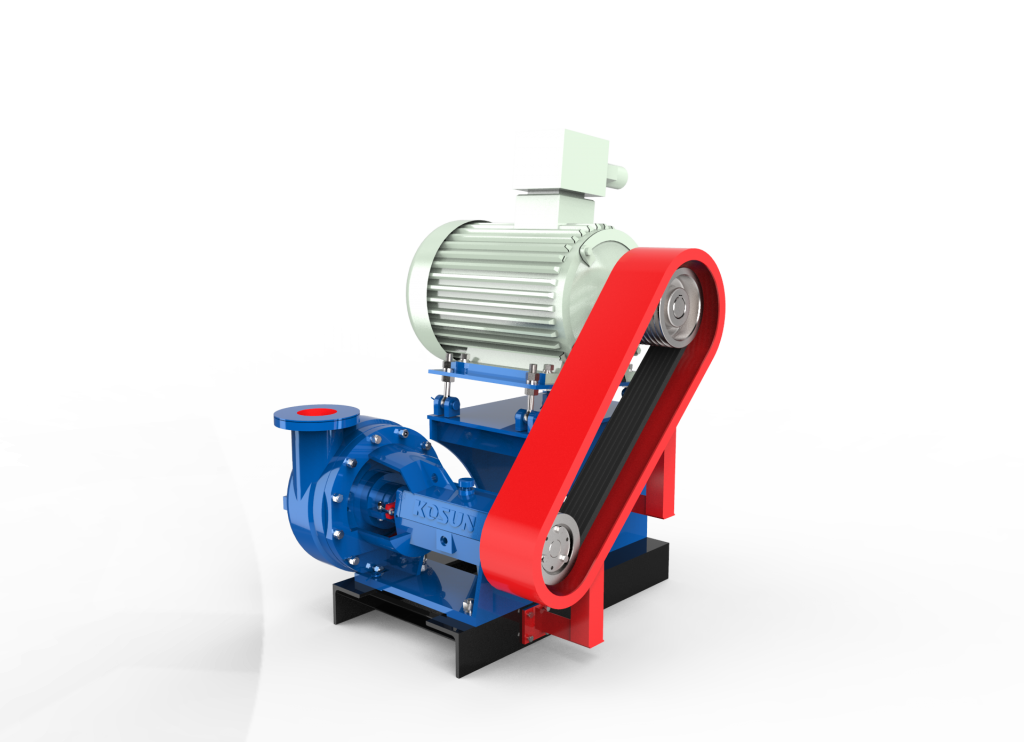 The SP series shear pumps produced by xi 'an KOSUN are specially used to shear the polymers of drilling fluid. The polymers in the drilling fluid system should be fully cut in advance and then enter the drilling fluid system to improve the performance of the drilling fluid.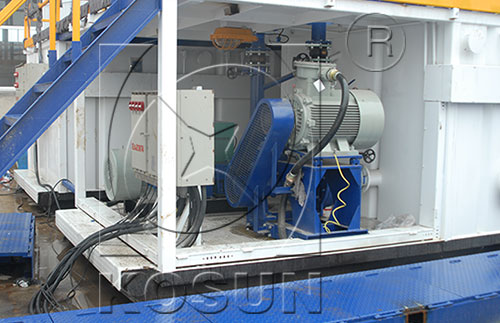 SP series shear pump is a new type of equipment designed by KOSUN to provide customers with fast preparation and treatment of mud, which can meet the requirements of users to prepare high-performance mud. SP series shear pumps can mix effectively. It is an ideal drilling fluid solid control equipment, which can fully hydrate drilling fluid, save mud material, shorten mud preparation time, and provide good mud performance for drilling process.