Green Slurry Treatment System Expert-KOSUN:With the acceleration of the modernization process, urban integration has gradually become a major trend, a variety of urban infrastructure develop rapidly, but the attendant construction mud treatment has become a big problem which can not be ignored. National governments at all levels attach great importance to the construction mud treatment problems, and have already introducted relevant environmental laws and regulations focused on the construction mud treatment. However,Less of companies are able to use newest processing methods in construction mud treatment (or piling mud treatment, pile foundation mud treatment) due to various technical and personnel issues.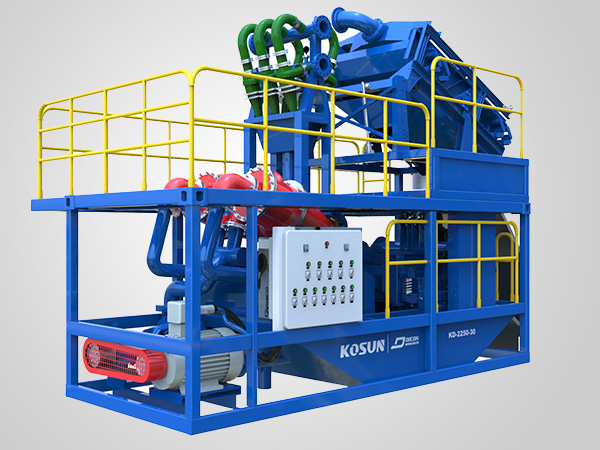 Under the circumstances, KOSUN developed a set of green Slurry Treatment System for construction mud treatment. KOUSN is a professional manufacturer engaged in R & D environmental protection related machinery, according to the latest international case, with reference to domestic and international first-line equipment, developed a variety of construction mud treatment system, and the actual test is very successful, through the principle of physical separation, the mud is separated, and finally the water and the solid phase in the mud are separated. The water can be recycled at the site and the resulting solid particles can be used for paving or joining the construction site to be recycled again.
KOSUN green slurry treatment system mainly consists of scalping shaker module, desanding module and desilting module. As a pre-screener, the scalping shaker can remove coarse particles from mud. The desanding module is equipped with desander (primary cyclones) and fine-mesh shaker and mainly removes granulated sand. The desilting module is equipped with desilter (secondary cyclones) and can conduct a fine separation selectively according to the field needs of customers. Mud closed-loop circulating purification mode and lower water content in slags help reduce the environmental pollution.Wear parts of the system are of anti-corrosion and wear-resistance, long service life and low failure rate, and the system can be suitable for various severe working conditions.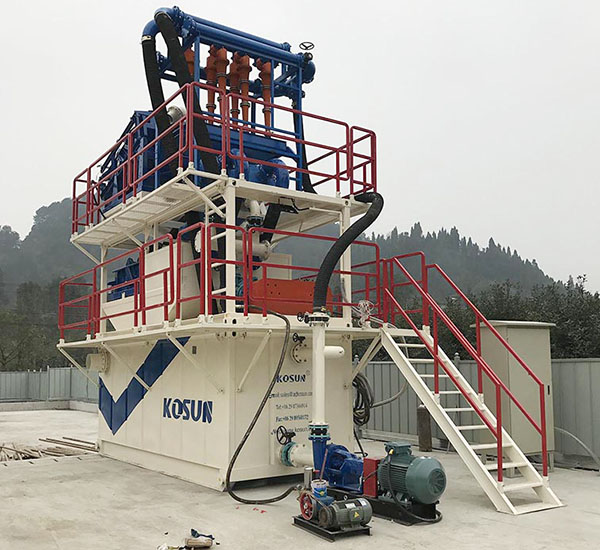 KOSUN green slurry treatment system successfully helped a number of foreign construction site to deal with a large number of construction mud, our customers are very satisfied with the effect of our mud separation equipment,and said they will plan a long-term cooperation with us.KOSUN green slurry treatment system will not only solve the actual treatment of the construction mud, but also can reuse a variety of materials, helping Project company save cost.
Kosun- China Solids Control Leader&Drilling Waste Management Expert