Vertical cutting dryer (also known as VERTI-G Cutting Dryer ) is a vertical centrifuge that is one of the most effective waste management equipment for oil or synthetic drilling operations.
With the increase in drilling operations, it is becoming increasingly important for professionals to take different measures to ensure that drilling operations become cleaner. Over the years, in order to keep the site clean and help the environment clean, has done a lot of effort.
The chip dryer can effectively clean the drilling chip, restore the largest drilling fluid, and reduce the amount of drilling waste that must be transported.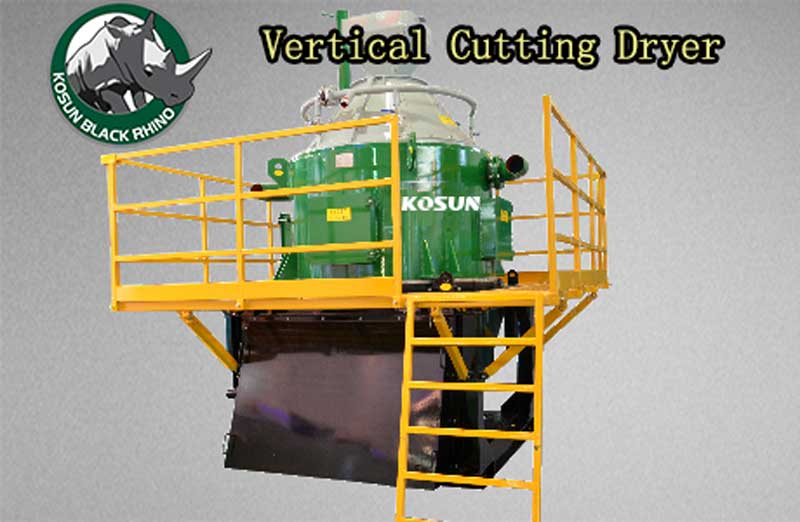 Vertical cutting dryer is an effective means to reduce costs and improve efficiency. However, if the local environmental policy allows 5% OOC standards, TDU can also be used for similar work. Install vertical cuttings dryer to recycle valuable drilling fluids and re-use them by drilling into the active mud system.
Vertical drilling and cutting dryers are the means by which centrifugal force is generated to release the rotational force. The device is popular around the world due to its efficient drying and can ensure that work is done in a very efficient and faster manner.
The main purpose of the equipment is to ensure that the drilling of solid materials is wasted. If the dryer is used correctly, it can effectively recover the base fluid. Most of the time, vertical dryers can effectively recover more than 95% of the liquid to ensure more efficient work.
Cuttings dryer play an important role in improving low-volume application performance in drilling waste management. The machine automatically stops when high torque is generated due to low oil content. It has a good sidewalk, crane combination, easy maintenance. The motor of the cutting dryer is an explosion-proof type that can save any accidents by the workers. The machine's control panel is certified and of high quality. If you are looking for a cutting dryer for drilling applications, you can use various sizes.
advantage