Drilling mud solids control system is an important equipment for storing, distributing, circulating and purifying drilling fluid. Generally the drilling mud solids control system include drilling fluid tank, shale shaker, degasser, desander, mud cleaner, centrifuge and other necessary five purification equipment and overhead line, drilling pump suction pipe, mixed pump suction and discharge pipe, water pipe, drilling pipe, tubing, medium voltage gun drilling fluid, shear pump suction and discharge line, tank bottom pipe road, discharge pipe and other pipe lines.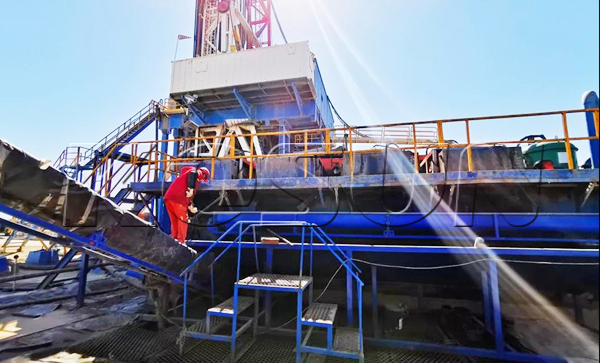 Drilling mud solids control system is also equipped with drilling fluid replenishment device, weighted funnel, weighted pump, desander pump, desilting pump, shear pump, replenishment pump, base oil pump, agitator and other auxiliary equipment. In addition, there are also walkways, ladders, railings and other safety protection devices. It can effectively remove harmful solid phase in drilling fluid, retain useful solid phase, and provide good drilling fluid for drilling operations.
Focusing on solid control industry and drilling waste management, KOSUN has accumulated rich technical experience. Centrifuges and other products have been continuously extended to other industries such as food and environmental protection. With advanced technology, We focus on producing and developing equipment and technology suitable for various industries.
KOSUN- China Solids Control Leader&Drilling Waste Management Expert
Email: sales2@adkosun.com
Wechat:+86 18792396268
Contact person: Lily Wang
Online consulting:
http://www.kosun.com
http://www.kosuneco.com