Precautions for mud agitator:
1. Check whether the selection of mud agitator is correct and whether the actual conditions are consistent with the specified conditions;
2. The cable protection of the mud agitator in the mud tank includes two kinds of hard steel pipe and metal hose to ensure the sealing of the pipe connection;
3. Use 0-500v megohm meter to check that the ground insulation resistance of the main cable of the motor should not be less than 5 megohm. Disable megohm meter to check the control cable to avoid damaging the electrical components inside the submersible mixer.
4. If the power supply is far away from the use of the mud agitator, line damage should be considered. The cross-sectional area of the cable should be increased.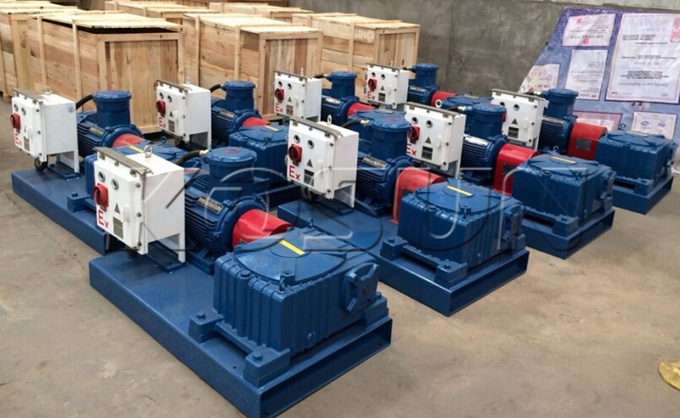 5. Power cables, grounding cables and control cables on the mud mixer shall be connected with the wiring terminals of the control cabinet (box) one by one;
6. The earth wire of the mud mixer is a two-color wire (yellow/green), which is 50mm longer than other wires for safety;
7. Mud agitator control cables: 4 cables, 3 thin and 1 thick. Measure on and off with a multimeter.
8. Before the final installation of the mud mixer, it should face the impeller direction, and the impeller should rotate anticlockwise. If the rotation direction is incorrect, the position of any two lines in the three-phase line on the control cabinet or terminal box can be changed to change the rotation direction. If several mud agitators are connected to a control cabinet or terminal box, each mud agitator must be inspected separately.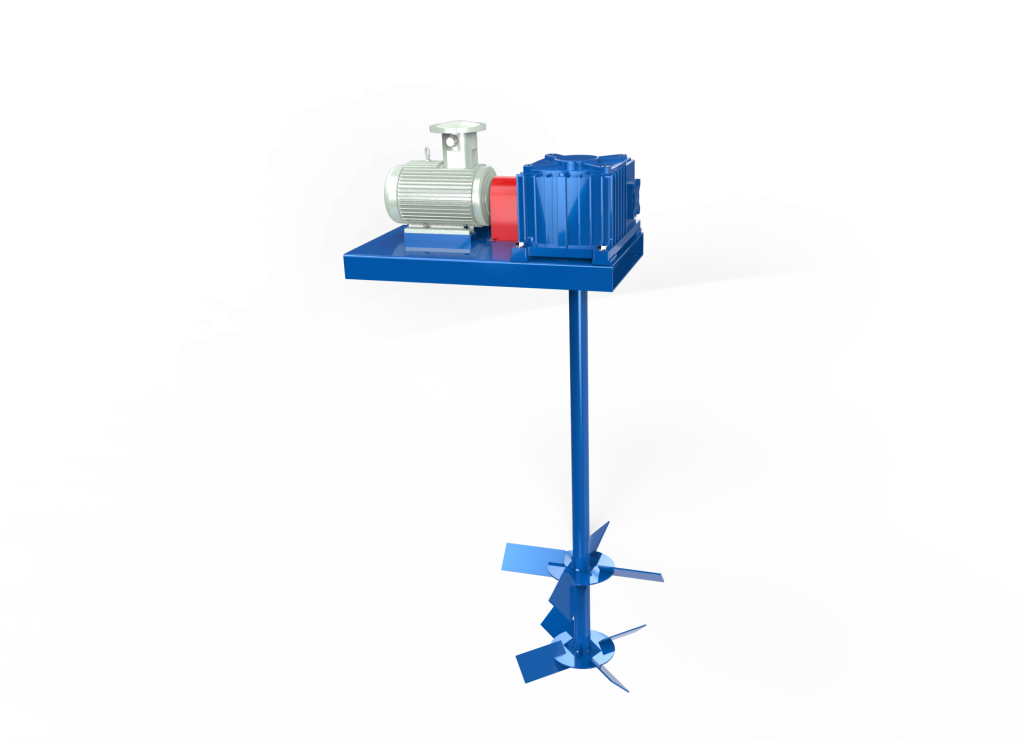 9. After closing, don't start the blender immediately, should through the control system to the introspection of mud mixer, such as found that failure occurs (electric control ark appear flashing alarm or alarm alarm), should check and troubleshooting, before you start, if the motor does not turn, should quickly decisively switch, should check and troubleshooting, so as to avoid damage to the motor;
10. After starting the mud agitator, pay attention to the observation of the motor, line voltmeter and ammeter. If there is any abnormal phenomenon, stop the machine immediately to find out the cause, and remove the fault before starting the switch again;
11. Several mud agitators cannot be started at the same time, and shall be started and stopped one by one;
12. Mud mixer shall not run empty tank for a long time.