KOSUN has the qualifications of many export certification agencies around the world, such as the United States, Australia, Europe, the Middle East, Russia and other major countries and regions. The main products include: centrifuge series, conveying pumps, conveyor series, other conveying equipment series four categories. The screw feeder of KOSUN is used for drilling fluid waste treatment and cuttings transportation.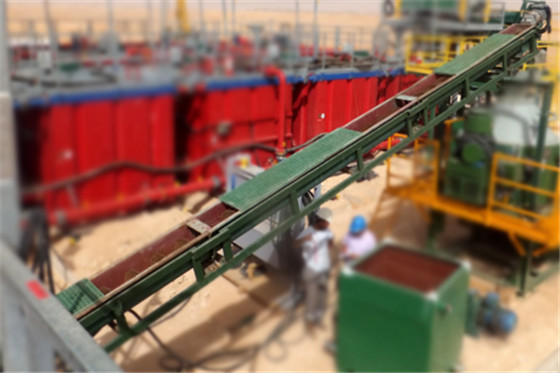 KOSUN's screw conveyor is used in drilling waste disposal projects to provide an efficient, low-cost cuttings delivery system for offshore and onshore drilling units. The screw conveyor adopts a combined structure of more than 12 feet per section, which can be flexibly assembled and used in different drilling sites. It is simple to operate, stable in structure and adaptable in working space, thus greatly improving the working efficiency of the equipment and saving costs and resources. The spiral blade of the screw conveyor is made of wear-resistant material to ensure its service life.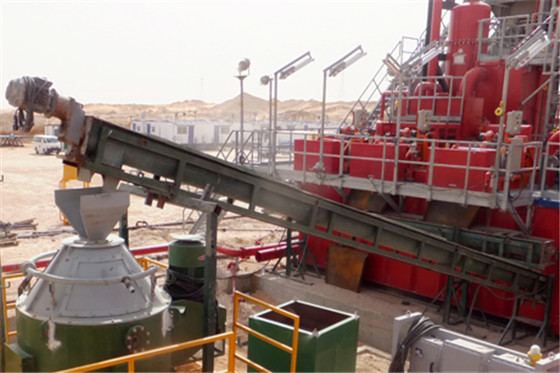 1. Simple structure, small section size and volume, easy to arrange;
2. Easy to load or unload at different locations, that is, multiple feeding or unloading ports can be set;
3. Safe and convenient operation;
4. Good sealing, keep the environment clean;
5. The crushing rate is high when conveying fragile materials;
6. The friction force of materials should be overcome when conveying materials, so the spiral blade and spiral shell will be worn.