KOSUN's screw conveyor is widely used in various industries, such as building materials, chemical industry, electric power, metallurgy, coal mine coal, food and other industries, applicable to horizontal or oblique conveying powder, granulated and small lump materials, such as coal, ash, slag, cement, food, etc., the material temperature is less than 200 ℃.Screw conveyor does not transport perishable, viscous, easy to agglomerate materials.In the concrete mixing station, the screw conveyer's function has obtained the biggest embodiment.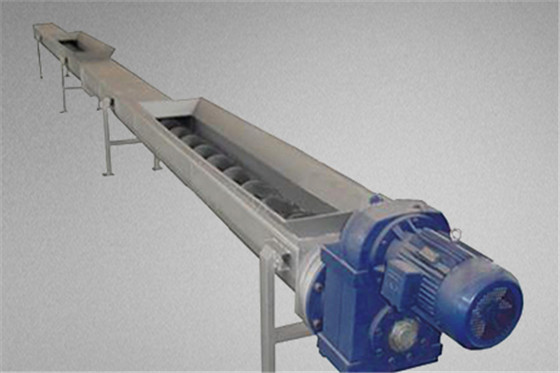 When the screw shaft rotates, the material can only move forward along the bottom of the conveyor under the push of the blade due to the gravity and friction generated by the wall of the tank, which is like the translational movement of the nut that cannot be rotated along the rotating screw rod.The movement of materials in the intermediate bearing depends on the thrust of materials moving forward from behind.So the transport of materials in the conveyor is a complete slip movement.In order to make the screw shaft in a favorable tension state, the drive device and discharge port are generally placed at the same end of the conveyor, and the feeding port is placed near the tail of the other end as far as possible.The rotating screw blade pushes the material forward for conveying, and the force that prevents the material from rotating together with the screw conveyor blade is the weight of the material itself and the friction resistance of the screw conveyor housing on the material.The profile of the blade can be divided into solid profile, belt profile and blade profile according to different materials.The screw shaft of the screw conveyor has thrust bearing at the end of the movement direction of the material to counter the axial force of the screw with the material. When the length is longer, the intermediate suspension bearing should be added.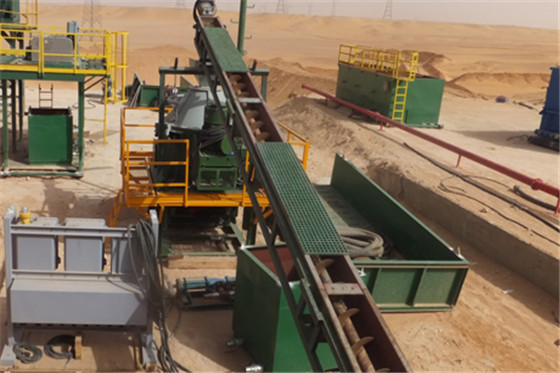 Screw conveyor in the use of the process, must pay attention to the daily maintenance, so as to ensure maximum production and efficiency, but also make the service life of the equipment extended.
1. Lubricating oil should be added to the transmission parts such as bearings, gears and chains on a regular basis;
2. After the screw conveyor is out of service, the wear condition of the screw blade shall be checked, and if the wear is serious, it shall be repaired by welding;
3. The conveying quantity shall not be overloaded, otherwise the material cannot be discharged, causing the screw shaft to bend and the box to swell and damage;
4. When the conveying medium has a high degree of mobility, pay attention to whether the expansion and contraction of the box body is free and there is no stuck place;
5. When the conveyor is in operation and the noise is harsh, the cover shall be opened for inspection and troubleshooting.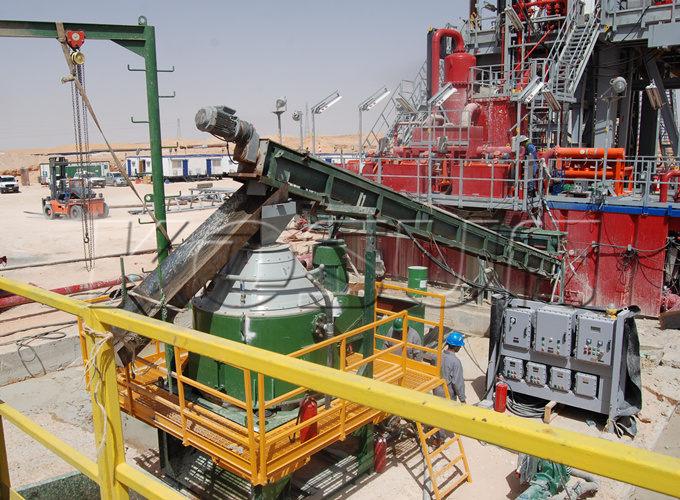 Kosun- China Solids Control Leader&Drilling Waste Management Expert
Tel.: +86 29 87304914
Email: sales2@adkosun.com
Contact person: Jinbo Zheng
Contact person: Jinbo Zheng