Xi 'an KOSUN is a research, development, production and sales company of desander, drilling fluid desander, desander cleaner, hydrocyclone desander, which is applied to the mud purification treatment of oil drilling solid control, trenchless, pipe jack construction and other fields.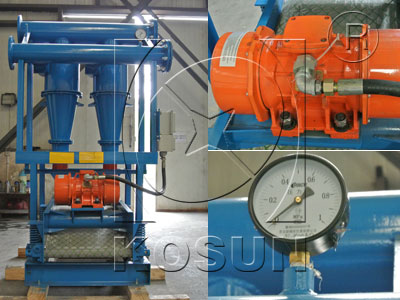 A desander is a device for separating impurities from the flow of gas, water or waste water. The setting of desander can also protect mechanical equipment from wear and tear, reduce the deposition of heavy objects in pipelines and grooves, and reduce the number of cleaning times required due to the large accumulation of miscellaneous particles in the digester. It is mainly used for water quality treatment and control of raw water and supplementary water, such as: oil field drilling, trenchless horizontal directional crossing, mud purification and swirling separation of coal-bed methane drilling, sand removal of river water and well water, coal washing water, industrial mineral processing, solid-liquid separation, liquid degassing and separation of non-miscible liquid, etc. In natural gas production, desanders are also installed in wellheads to prevent formation sand from blocking pipelines or equipment.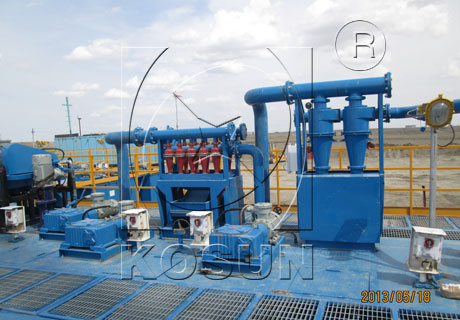 Features and advantages of the desander:
1. KOSUN desander cleaner is a two-machine solid control device for drilling mud processing, which can separate solid particles between 45 and 74 microns;
2. The desander is made of polyurethane or high chromium cast iron with long service life;
3. Clip-on type, easy to maintain;
4. Compact design, small space;
5. According to different treatment capacity, 1, 2 or 3 10″ or 12″ cyclone can be flexibly selected;
6. Fast and flexible connection during user assembly.