Construction piling slurry separation equipment –DC series environmental protection horizontal screw settling centrifuge.
Its working principle is to be processed after the sludge into the centrifuge, through the solid – liquid ratio, and rely on centrifugal field to expand the thousands of times, the sludge was settling in under the action of centrifugal force, be clarified sewage by clarifying liquid discharge pipe, dewatered sludge continuously from the host slag discharge mouth, again by shaftless screw conveyor directly transferred to the designated place or loading outbound, finally realizes the function of the separation of mud.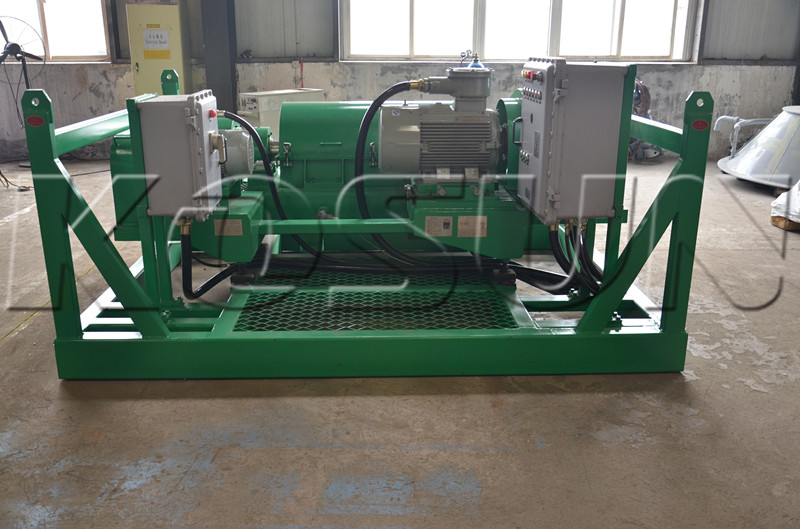 Based on the design principle of resource consumption minimization and manufacturing principle, various specially designed centrifuges have been widely used in environmental protection and industrial production fields.
KOSUN provide quality products and services to various industry users, not only high quality products, more importantly, KOSUN with rich experience dedicated to provide customers with a full range of customized solutions, from the design, selection and installation of horizontal screw centrifuge, to the special field of the whole set of equipment construction projects.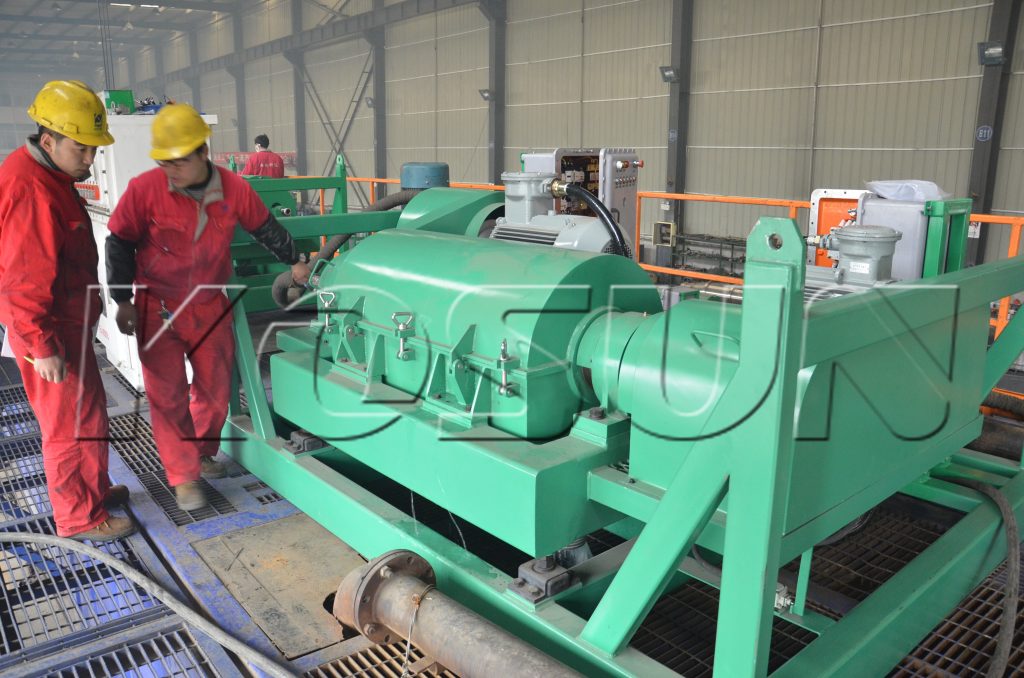 Maintenance of main bearing of construction piling separation equipment:
1. Lubricate the main bearing before starting the centrifuge or during the operation of 8 hours;
2. Lubricate once a day. The amount of grease used is strictly forbidden to exceed the standard;
3. If the centrifuge is out of service for a certain period of time every week, the main bearing should be lubricated before starting next time.
4. If the centrifuge is out of service for more than two weeks, the main bearing must be lubricated every two weeks.