With the development of the city, construction mud Management is becoming into a big problem. If the untreated construction mud is poured directly into the farmland, it will destroy the acid-base balance of the soil, which will cause the land to be unable to cultivate. If it is discharged into the river, it will cause very serious water pollution. How to treatment construction mud?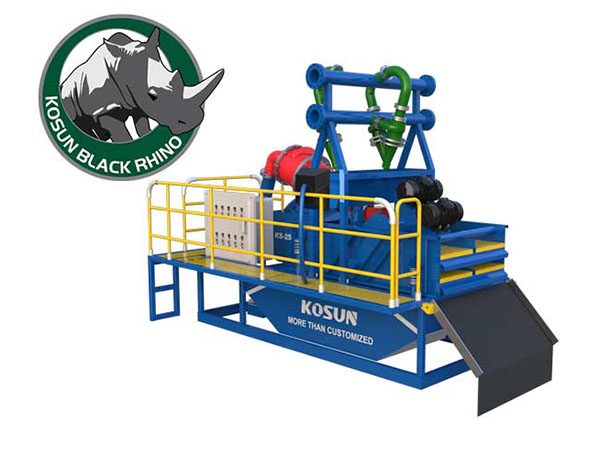 As the technology progresses,to treatment the construction mud, there is conventional sedimentation tank and treated mechanical equipment. Sedimentation tanks is large investment, covering is large. The use of mechanical means to invest a certain amount of money to purchase equipment, common Construction Mud Management Equipment, including mud dewatering vibrating sieve, desander, desilter, decanter centrifuge, and the use of Construction Mud Management Equipment really have a good results.
KD Series Mud Management Equipment mainly consists of scalping shaker module,desanding module and desilting module.As a pre-screener, the scalping shaker can remove coarse particles from mud.The desanding module is equipped with desander (primary cyclones) and fine-mesh shaker and mainly removes granulated sand.The desilting module is equipped with desilter (secondary cyclones) and can conduct a fine separation selectively according to the field needs of customers.Mud closed-loop circulating purification mode and lower water content in slags help reduce the environmental pollution.
After the Construction Mud is treated by KOSUN Mud Management Equipment, the dried solids can be up to the standard of landfilling or carrying away, and the mud can be recycled or the clean liquid is directly discharged.
KOSUN is committed to providing customers with one-stop environmental treatment technologies and services in the above eight fields, thus really realizing energy conservation and emission reduction. (Editor:Kosun Lily.Wang)