The tank surface and the corridor of the mud tank are made of non-slip steel plate and non-slip strip net plate, and the tank surface railings are made of square steel pipe, with barrier-free foldable structure and solid insertion.The tank surface of the mud tank circulation system is equipped with clear water pipeline for cleaning the tank surface and equipment.The upper tank ladder uses channel steel as the main body, anti-skid strip net plate as the pedal, and both sides of the guardrail are provided with insurance hooks.Oil drilling mud tank is equipped with standard sand control and rainproof shed, and the tank is equipped with heat preservation pipeline.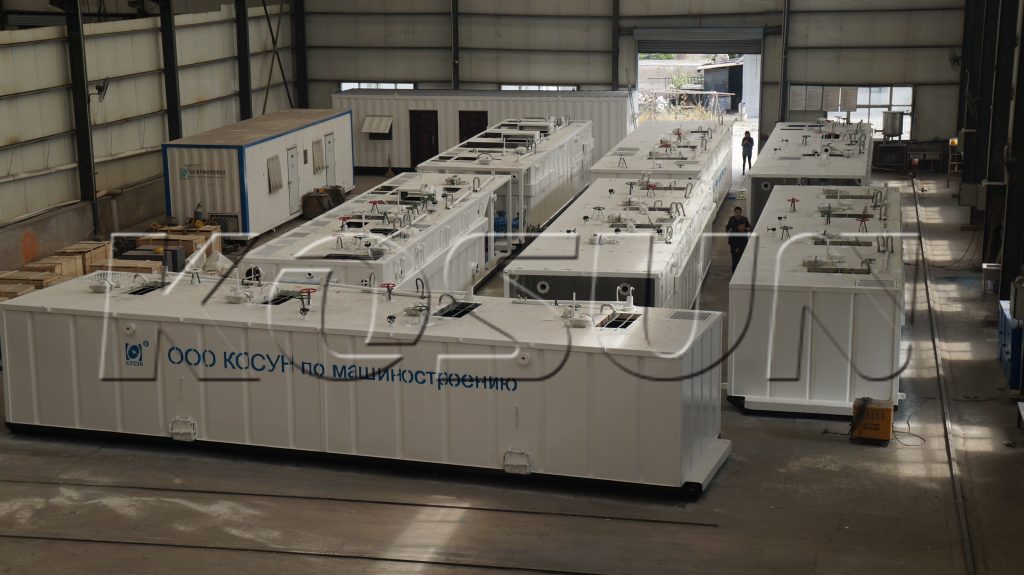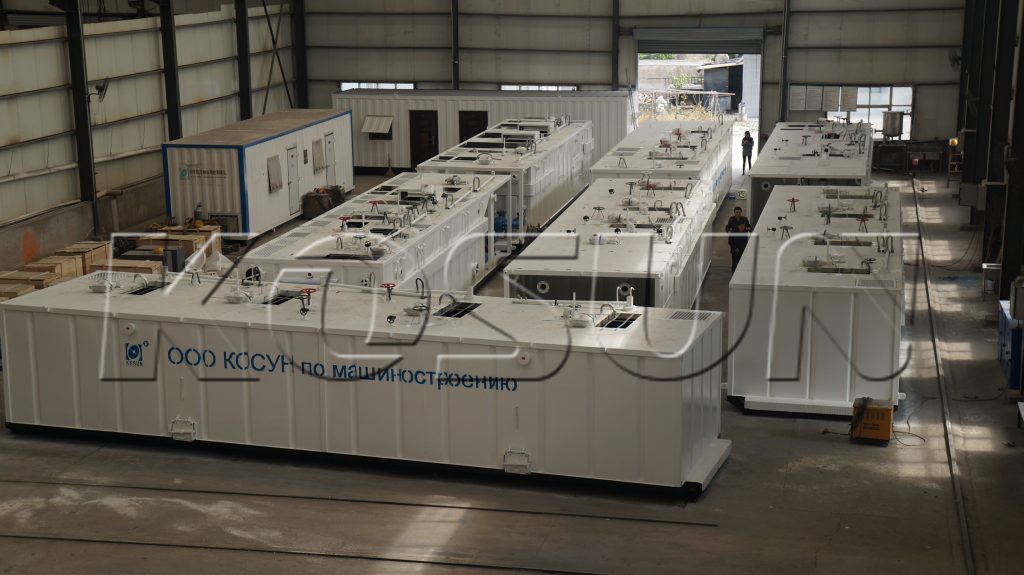 As a mud carrier, the mud tank is an indispensable part of the mud circulation system, which can be used to complete mud weighting, mixing, solid-liquid separation, degassing and other processes.The mud tank carries mud circulation from the wellhead to the mud pump, and solids in the mud are separated step by step through the corresponding solid control equipment on the tank, and the mud is weighted and mixed with the system for deployment, so as to meet the drilling process requirements;The degassing equipment on the mud tank can remove the harmful gas in the mud, so as to ensure the environmental requirements and mud specific gravity of the work site;Mud tank adopts electrical centralized control.In the polar cold region, the tank is equipped with heating system and thermal insulation system.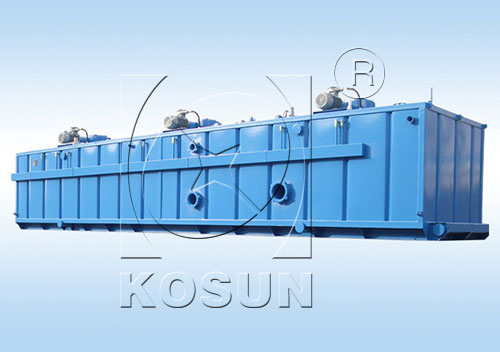 Generally, the supporting equipment on the mud tank includes: drilling fluid vibrating screen, vacuum degasser, desander, desilter, integrated desander and desilter, liquid and gas separator, stirrer, sand pump, shear pump, centrifuge, electronic ignition device, mixing funnel, jet mixing device, mud gun, etc.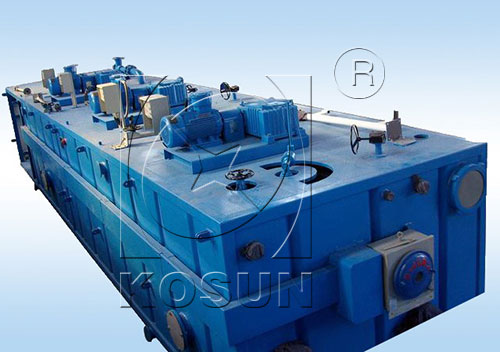 Mud tank is an indispensable equipment in the solid control system. Please pay attention when using it. Do not let the mud precipitate in the mud tank adhere to the tank wall.
Features of Kosun's drilling mud tank:
1. The selected materials are all international materials, strong and durable;
2. The design of the heating and heat preservation system, can satisfy the using demand of the extremely cold area – 60 ℃;
3. The drilling mud tank base is made of skid-type structure, which can be dragged on site for convenient installation;
4. The positioning rod is connected between the tank and the tank, and the positioning is simple;
5. The built-in pipe manifold facilitates transportation and reduces the number of disassembly.